A Comprehensive Guide to Growing Your Own Natural
Dye Garden
for Artists !
As the sun begins to shine and the spring breeze blows, it's the perfect time to bring color into your life in a unique and sustainable way. Imagine having a garden filled with vibrant hues, ready for you to use in your artwork and textiles. And the best part? You get to grow it yourself!
Join me for the gardening season that will awaken your green thumb and connect you to the beauty of nature. This course will guide you through the process of growing a vibrant and abundant natural dye garden, filled with endless sources of botanical pigments.
By the end of the course, you'll be able to extract the richest blues from indigo and the warmest yellows from coreopsis, and much more! The possibilities are endless!


Embrace the beauty of nature, awaken your creativity, and sign up now for the course:
"From Petals to Palette".
Get ready for a colorful adventure that will leave you feeling inspired and connected to the earth!

Don't miss out on this empowering and enriching experience.
A sneek peek into the course!

What you'll learn
In this course, you will learn a sustainable and holistic approach to planning, planting, and maintaining a natural dye garden and mechanisms for storing dye materials that you can use in your creative projects.


Course Description
Comprehensive planning ahead for a year of color.
Discuss options for long-lasting, homegrown colors, and we'll create a gardening schedule.
How to start seeds indoors, eventually transplanting them to pots, containers, and outdoor space.
How to prepare the garden bed using the no-dig approach. Regenerative gardening!
Strategies for creating a natural dye garden in limited spaces such as balconies and small apartments.

Focus on several typical plants used for natural dyeing (such as indigo, marigolds, and cosmos).
Foraging for natural dyes and adding them to your garden's palette.
Creative processes:


The skills you'll learn can be applied to many plants. We'll end the course by demonstrating how to begin using these plants to create color, such as:

Bundle dyeing.

Indigo-Dyeing

Plant Anthotypes
Enjoy the flexibility of learning with a combination of pre-recorded videos and live Zoom discussions. The live sessions will be recorded for those unable to attend, enabling you to access the majority of course content at a time that suits your schedule.




How this course works!
During the gardening season, the course will unfold with new lessons released weekly. These lessons captured on-site in the garden and balcony offer an intimate look into the gardening process's complexities, obstacles, and triumphs and provide valuable insights and solutions.
Travel with me virtually to community gardens, community-supported agricultural farms, and nurseries. Additionally, I'll also share my challenges and experiences of balancing the responsibilities of gardening with the joys of travel.

Course duration: 8+ months
20+ sessions covering all aspects of gardening.
Choosing the right location for your garden.
Conducting a soil test.
Selecting plants: Choose plants that are known for producing vibrant natural dyes
Planning the layout
Preparing the soil
Planting
Maintaining the garden
Harvesting
Preparing the dyes
Creative projects

Monthly interactive Zoom sessions
I'll reach out to you once a month to offer support, share knowledge, and address any problems that may arise.

100% sustainable, organic approach to growing Natural Pigments
My approach to creating art materials is radical, focused on non-toxicity and zero-waste. I aim to promote sustainability through my art and positively impact the environment.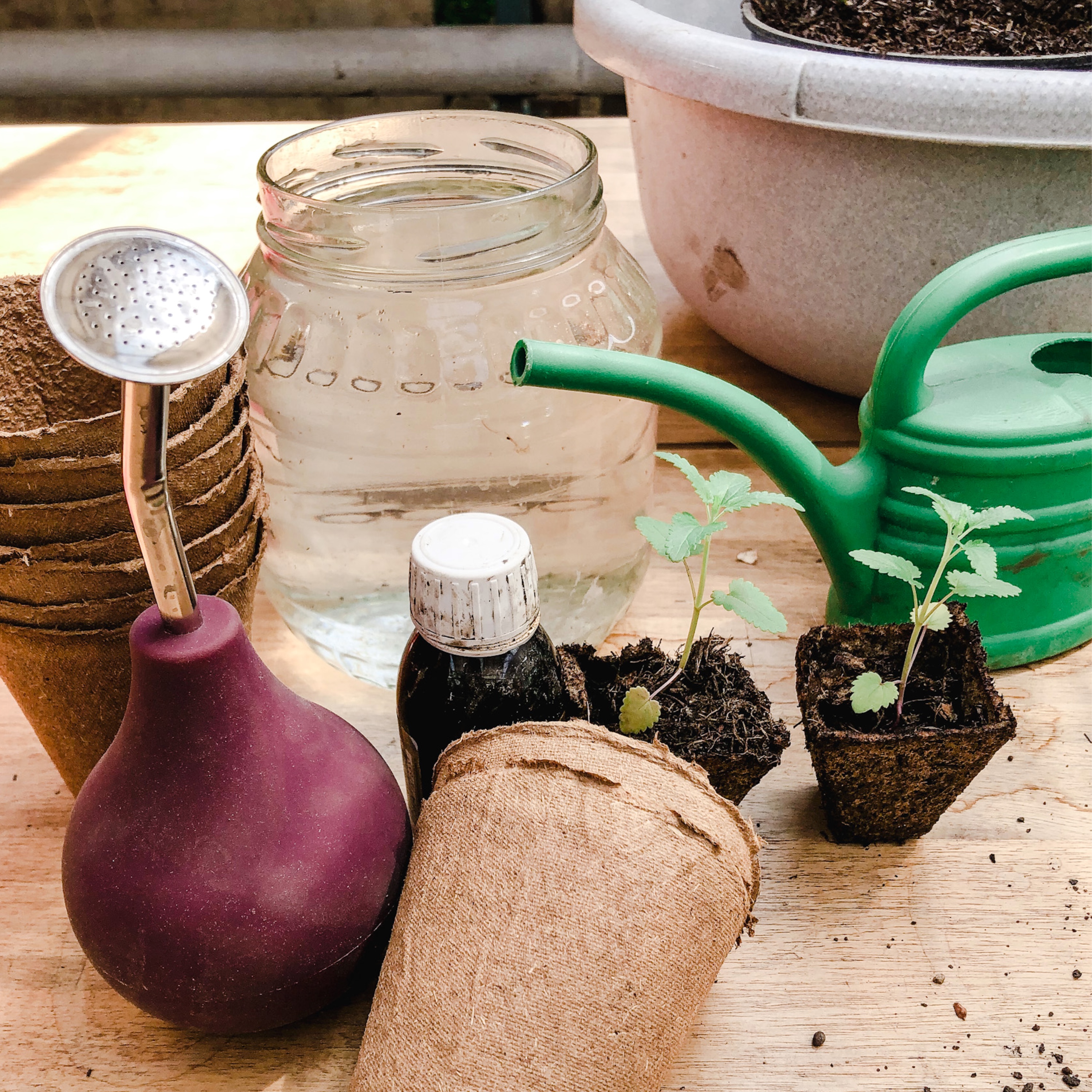 A frugal approach on

Growing a natural dye garden. We will focus on utilising readily available resources, minimising waste, and maximising the garden's yield through intelligent planning and efficient techniques. Students will discover how to cultivate a thriving natural dye garden without breaking the bank.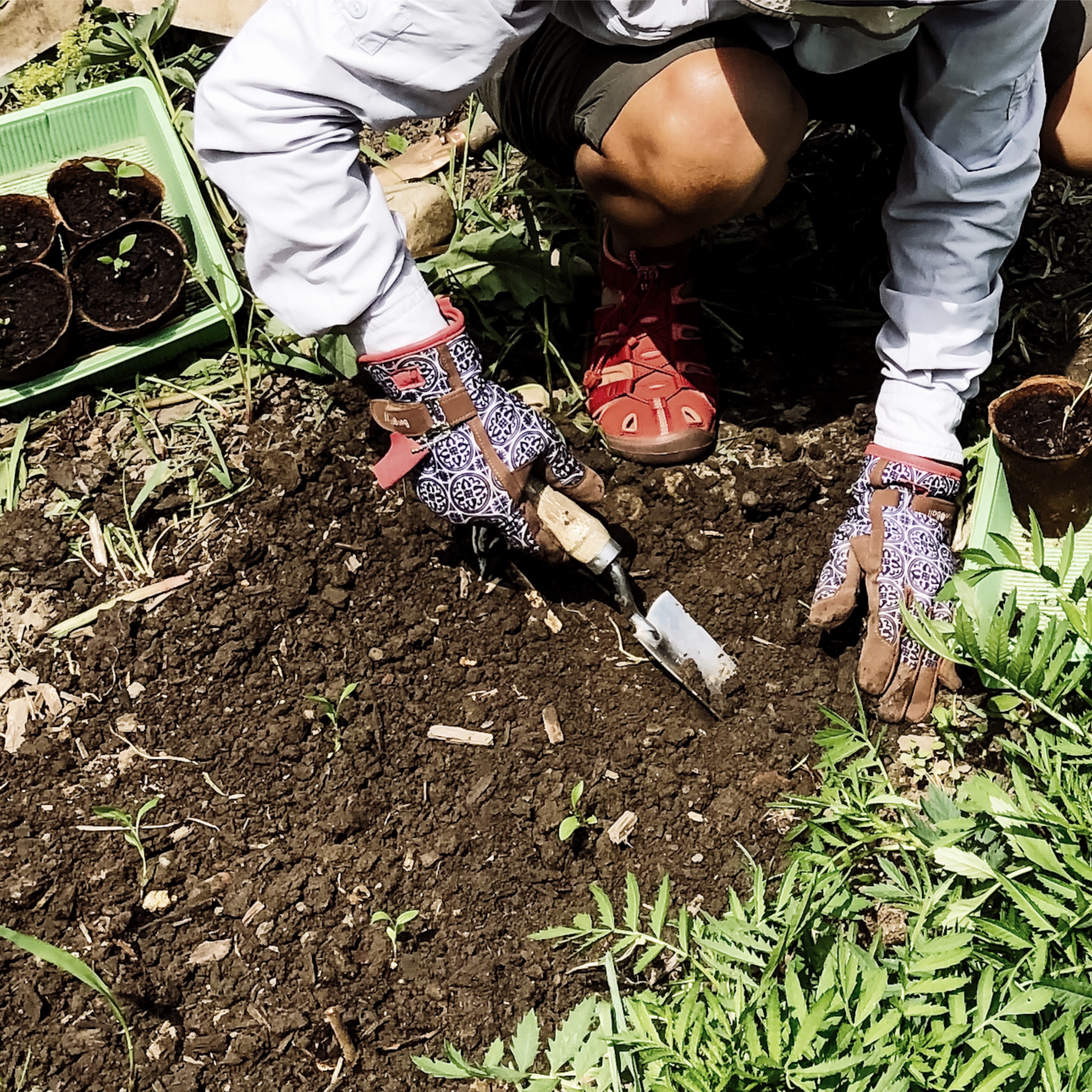 A unique artistic,
scientific and sustainable approach to cultivating an array of vibrant, eco-friendly hues. From planning and preparing the garden bed to selecting the right seeds and nurturing them to fruition, students will learn to balance aesthetics and sustainability harmoniously.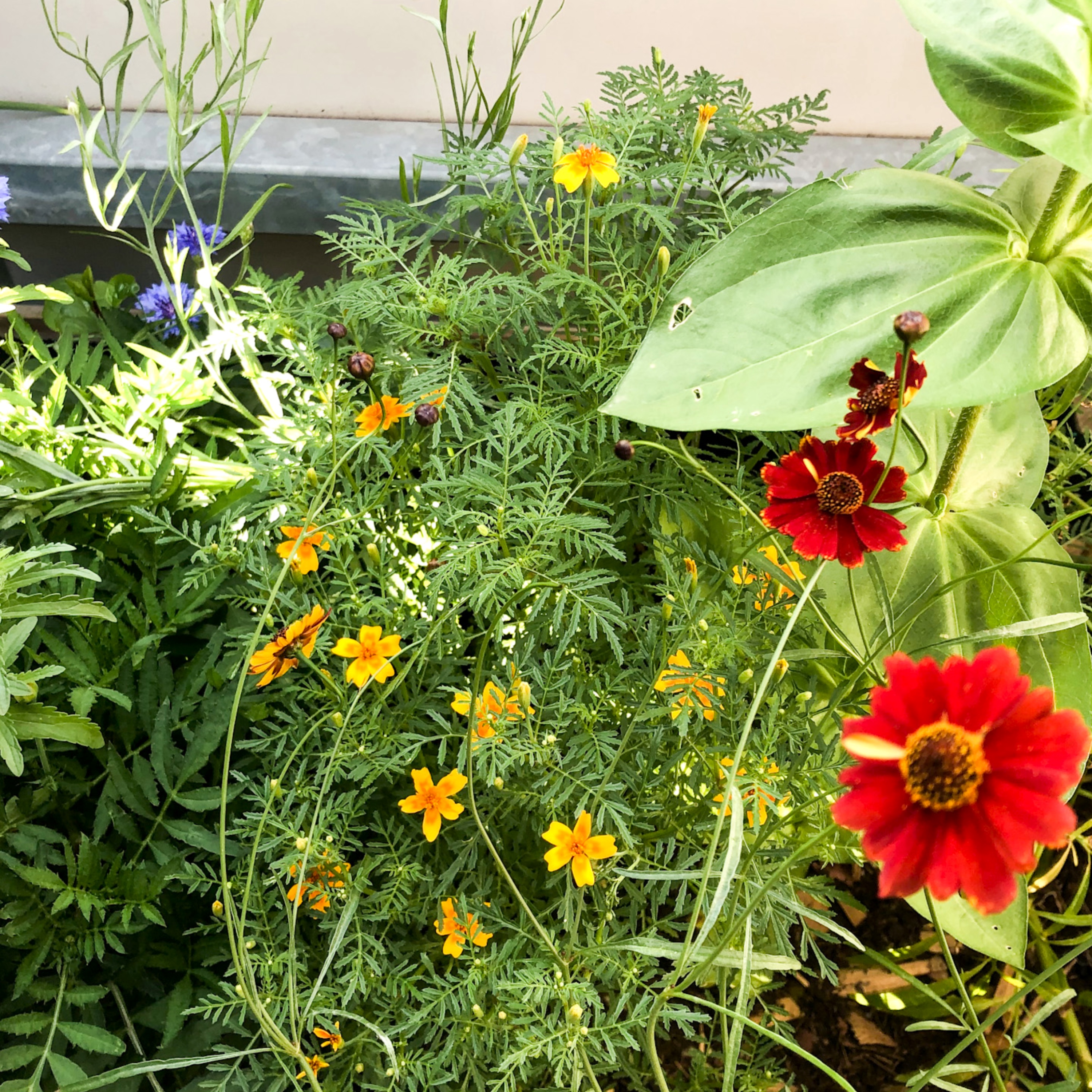 For balcony gardens
the field, as well as outdoor gardens. The course caters to all gardeners, including those with limited outdoor spaces like balconies. You will learn to make the most of your small balcony and cultivate a vibrant natural dye garden.


Why should you join the course, "From Petals to Palette"?
Joining this course can offer several benefits, such as:
Developing an appreciation for the beauty and sustainability of natural colors.

Gaining hands-on experience in the process of transforming flowers into pigments and paints.

Learning new techniques for using natural dyes in your artwork and other projects.

Improving your creativity and problem-solving skills by experimenting with different materials and techniques.

Building a deeper connection with nature by learning about the properties of plants and how to use them to create pigments.

Being a part of a community of like-minded individuals who share a passion for sustainable art and creativity.

Expanding your knowledge and skillset, making you a more well-rounded and versatile artist.
By taking this course, you will be able to create beautiful and sustainable art and contribute to a more environmentally conscious world.

Dispel the myth of the "Black Thumb" and embrace your green thumb!

The notion of a "Black Thumb" is a fallacy. It is a misperception that some individuals are incapable of cultivating and nurturing a garden. In reality, anyone can master the art of gardening with the proper knowledge, resources, and dedication.
Cultivating a natural dye garden is a magnificent and rewarding experience, allowing one to immerse in the beauty of nature and create their own sustainable and environmentally-friendly art materials.
My lifelong aspiration to cultivate a garden was finally brought to fruition last year, thanks to the generosity of Angelika Ertl, a renowned organic gardening expert in Austria. She graciously provided me access to a small garden plot in her picturesque organic nursery. This year, I am continuing my journey in Angelika's idyllic nursery by nurturing a garden of natural pigments.
This plot of land serves not only as a place to grow my own natural pigments but also as a sanctified retreat where I can contemplate, experiment, educate myself, and even embrace the possibility of error, all within the magnificent and awe-inspiring context of nature.